Belek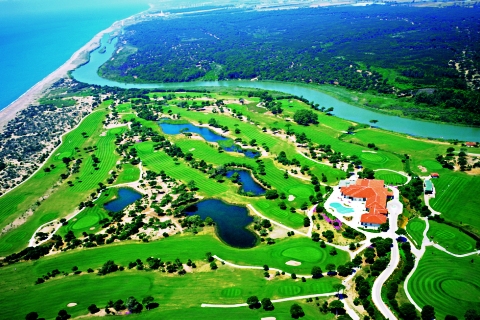 Belek

is a truly paradise for tourists on the shore of the Mediterranean.
It is located 30 kilometers on the east side of Antalya province. The region was proclaimed the "Belek Tourism Center". In 1984 Belek's natural beauty was discovered. In later years, Belek became what it is today, thanks to cooperation between the Belek Tourism Investors Association and the Tourism Ministry, a paradise on earth.
The region has first-class holiday villages, 32 four or five-stars hotels and five golf courses. All of the facilities that have been designated first-class provide an ideal atmosphere for families and meticulously offer many services and opportunities aimed at pleasing their guests.
All the facilities offer floodlit tennis courts, play areas, completely equipped health and fitness centers, indoor and outdoor swimming pools and many more possibilities.
Eco-Transfer.com offers:
"

Lowest Price Guaranteed

*

"

Private Transfers from

"

Antalya Airport to Belek

"
"

Lowest Price Guaranteed

*

"

Private Transfers from

"

Belek to Antalya Airport

"
*Pls Check Home Page