Camyuva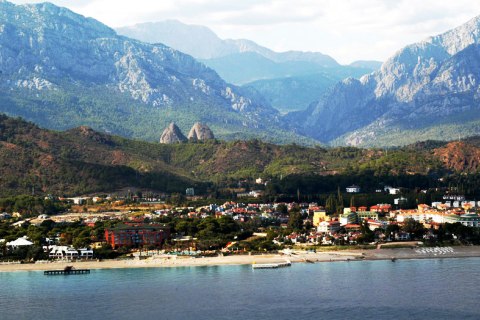 Camyuva is located at southwest of Antalya. It is surrounded by Mediterranean Sea at its eastside, Tahtali Mountain at its west side and Agva and the Ancient city Phaselis and district Tekirova at its south side.
Camyuva's area is 2.000.000.m2 and its population is app. 10.000, but in summer season it is increased up to 30.000. Camyuva was a neighborhood of Kemer until 1944 and its previous name was Agva.
It's taken out of Kemer and founded as a village. According to a law of 1961, non-Turkish location names were changed and this district is called as Camyuva since then.
Eco-Transfer.com offers:
*Pls Check Home Page