Turgutreis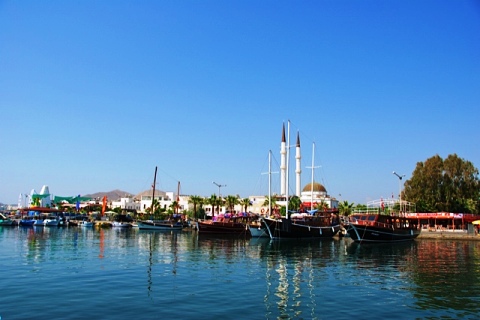 Turgutreis is situated in the southwest of Turkey and is the second largest town in the Bodrum Peninsula.
Holidays in Turgutreis, a town named after a famous Turkish Admiral, are a great opportunity to soak up the real atmosphere of Turkey. As the commercial centre for the surrounding villages, the local fresh produce is collected in Turgutreis for transport and sale. There is also a pleasant, leisurely feel to Turgutreis holidays, which is echoed in the seafront bars and restaurants that line the miles of sandy beaches.
Turgutreis is no high-rise purpose built holiday resort. Turgutreis holidays have a great authenticity that adds to the atmosphere. There are some ancient sites near Turgutreis that are well worth a visit for the those interested in a bit of culture and there's even the opportunity to visit some of the Greek islands, including the magnificent Rhodes. Turgutreis holidays are perfect for anyone looking for a relaxing beachfront Turkey holiday and a genuine taste of Turkish life.
Eco-Transfer.com

offers:
*Pls Check Home Page