Yaliciftlik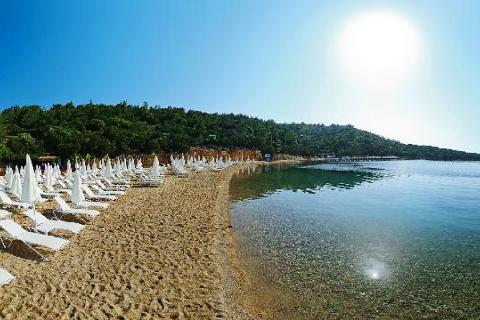 Yaliciftlik is located outside of Bodrum peninsula and 30 km from the city center. It is surrounded by secluded small bays, crystal clear sea and beautiful pine forests. Through beautiful pine forests on a winding road past whitewashed cisterns is the beach at Yaliciftlik. The first bay after the end of Karaada Island and marking the entrance to the Gulf of Gokova, this shingle beach has several restaurants and cafes around it, serving good inexpensive delicious foods. The eastern end of the beach is sandy and it is possible to swim and sunbathe in solitude by the rocks a bit further on.
Yaliciftlik is probably one of the best preserved place around the peninsula of Bodrum.
The traditional gulet yachts start their famous "Blue Cruise" from this area, to explore the famous gulf of Gokova.
Eco-Transfer.com

offers:
*Pls Check Home Page